Favourite Locations
Features & Analysis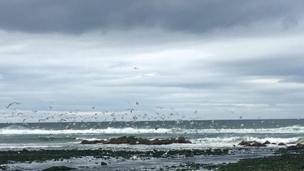 Weather for the Week Ahead
Cold weather is on the way, but how long will it last? Tomasz Schafernaker has the answer.

Aurora snappers call new sky lights Steve
Steve is a "remarkably common" gas ribbon in the upper atmosphere.

North America update
Whilst some areas are experiencing drought, others are preparing for potential tornadoes.