Favourite Locations
Features & Analysis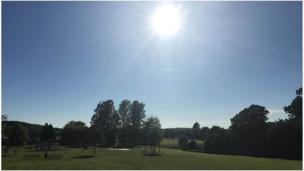 Weather for the week ahead
It's a Bank Holiday weekend but what will the weather bring? Helen Willetts has the latest details.

Weekend events weather
Fun in the sun or sheltering from showers? Ben Rich takes a look at how the forecast could impact a few of the events taking place around the UK.

Measuring temperature
Ever wondered why the temperature reading on your thermometer may be different to those you see or hear on air?